Admission Jury
Season 2023/2024
Ann-Helen Moen
Soprano, Associate Professor at the Norwegian Academy of Music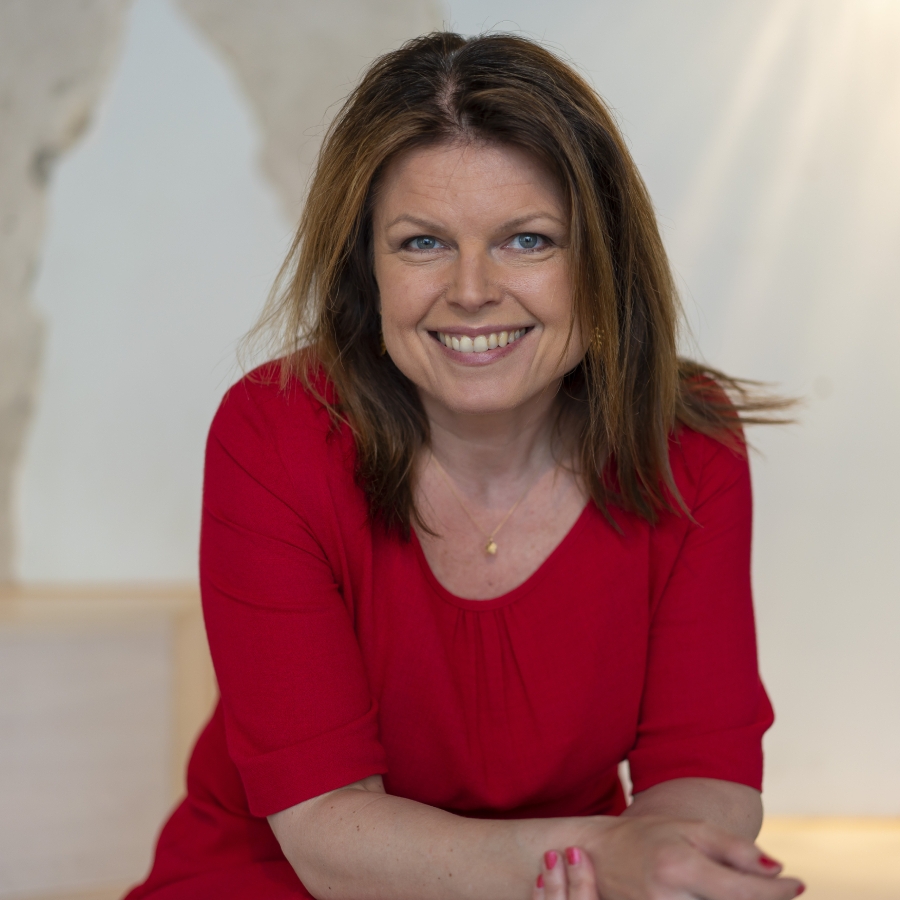 Photo: Børre Eirik Helgerud
Ann-Helen is originally from Fræna on the Romsdal coast, where she started singing in her father's children's choir at the age of 8. Later, she went on to the Grieg Academy in Bergen and the Opera Academy in Copenhagen before being hired as a soloist at the Opera in Graz, Austria. She has a very varied career and enjoys singing in intimate venues as well as in large opera and concert halls. Her journey has taken her from Tokyo orchestras in the east to New York and Carnegie Hall in the west.
Recently, she has sung the lead role in Tosca in Kristiansund and as Mimi in La Boheme at the Norwegian National Opera and Ballet. She has also performed as a soloist with the MDR Leipzig Radio Orchestra at the Gewandhaus, recorded Mozart's Lieder with Liv Glaser and sung romance concerts with Håvard Gimse.
Anna Elisabet Einarsson
Mezzo-soprano, Dean of the Opera Academy – Oslo National Academy of the Arts
Anna Einarsson is a Swedish opera singer educated at the Malmö Academy of Music and the Oslo Opera Academy. She made her debut at the Norwegian National Opera & Ballet in 2000 and has been active as an opera and concert singer both nationally and internationally. She has premiered many contemporary works, is represented on several radio and disc recordings, and has received several awards, including the Royal Swedish Academy of Music award and a US Grammy nomination.
Anna has been the Dean of the Opera Academy at Oslo National Academy of the Arts since 2021.
Audun Iversen
Baritone, First Prize winner of the 2007 Queen Sonja Singing Competition
Photo: Gisle Bjørneby
Audun Iversen is a Norwegian baritone who was educated at the Norwegian Academy of Music, and further at the Hochschule für Musik und Theater in Leipzig and the Opera Academy in Copenhagen, where he performed Schaunard La Bohème and Vicomte Cascada The Merry Widow with the Royal Opera. Audun received the first prize in the Queen Sonja Singing Competition in 2007.
Operatic highlights from previous seasons include il Conte Le nozze di Figaro at Glyndebourne and Deutsche Oper Berlin, Albert Werther at Royal Opera House London and Operanhaus Zürich, and Posa Don Carlo at Oper Frankfurt. This season, Iversen will be seen in the title role of Eugene Onegin at Liceu and The CEO The Shell Trial at the Dutch National Opera, among others.
Pål Christian Moe
Artistic Administrator and Casting Advisor
Photo: Wilfried Hoesl
Pål Christian Moe has extensive experience in casting as an artistic administrator and advisor. He has worked with several opera houses, including the Norwegian National Opera & Ballet, Glyndebourne Festival Opera, Lyric Opera of Chicago, Bayerische Staatsoper Opéra National de Paris, L'Opéra de Lille and the National Theater in Prague. He also does the vocal casting for the Berlin Philharmonic Orchestra.
Moe is a former producer and held the position of head of vocal department at Deutche Grammophon Gesellschaft in Hamburg, where he was responsible for opera, oratorio and Lied recordings.