About Us
The Queen Sonja Singing Competition
Voices of the World
The Queen Sonja Singing Competition is one of the world's leading competitions that transforms the careers of all participants.
Held every two years in Oslo, the Competition draws on its global network of opera companies, conservatoires and professionals to bring together 40 of the best young singers from around the world. The singers compete not only for its main prizes but to also receive coaching, masterclasses, career development sessions and international exposure.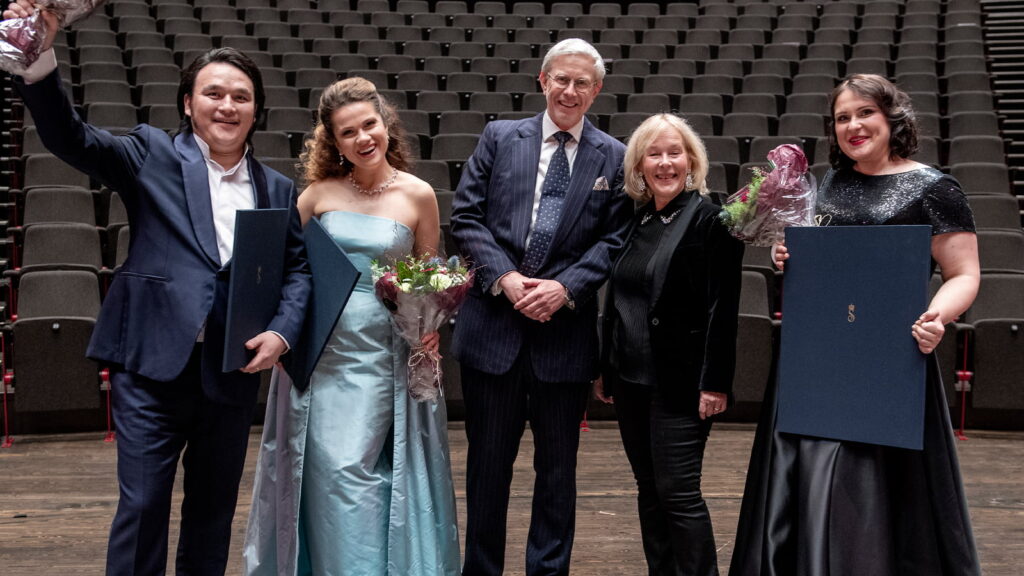 As a major advocate for the unique power of the human voice for over thirty years, Queen Sonja Singing Competition celebrates and inspires the singers taking part and connects them to audiences worldwide.

Through several rounds, a jury consisting of legendary singers, renowned opera directors and casting directors judge the singers with each competition culminating in a gala final concert and prize-giving ceremony with Her Majesty Queen Sonja.
The next competition takes place in August 2025.