Our History
The Queen Sonja Singing Competition was founded in 1988. Among the founders was Mariss Jansons, the former principal conductor for the Oslo Philharmonic Orchestra. At the time, the Norwegian music scene was characterized by growing internationalization. The aim of the competition was to create an international arena for music in Norway, which could present young musicians, give Norwegian soloists an opportunity to be assessed at an international level, and attract greater international focus to the Norwegian music scene.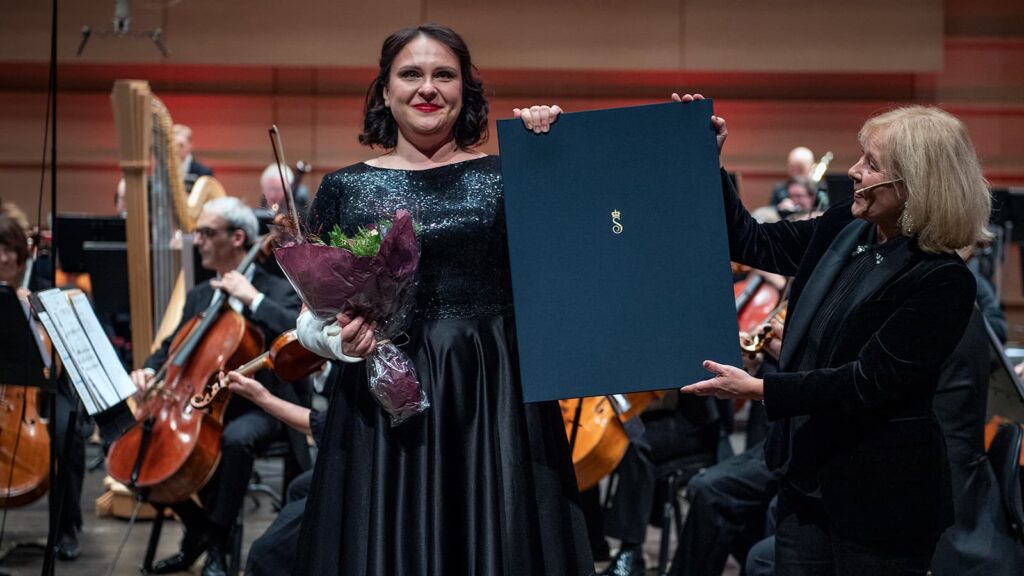 The competition was founded as a collaboration between several central Norwegian music and culture institutions, including the Norwegian National Opera & Ballet, the Oslo Philharmonic Orchestra, the Norwegian Academy of Music, the Norwegian Broadcasting Corporation (NRK), the Lindeman Foundation and the Norwegian Society of Soloists.
The first competition was held in 1988, for pianists. In 1995, Norway marked the 100th anniversary of Kirsten Flagstad's birth, and to celebrate this it was decided to dedicate the year's competition to singers. The concept turned out to be a great success, and since 1995, the Queen Sonja Singing Competition has been exclusively for singers.
The competition is now held every other year. Prior to each competition, the organization receives applications from singers from all over the world. Most of the contestants have recently completed their professional training in opera and classical music and are on the brink of their international careers. Several previous winners can document considerable career development following the competition.