Jury 2021
Birgitta Svendén, Sweden (chair)
Birgitta Svendén is the CEO and Director of Opera at the Royal Opera in Stockholm. Svendén launched her international career as a Wagner singer. She is a full member of the Academy of Music in Stockholm and an honorary doctor at the Luleå University of Technology.
Svendén has been involved with many of the world's great opera arenas. She has also been a frequent concert singer both domestically and internationally, and was appointed Royal Court Singer to the Swedish Royal Family in 1995.
---
Olga Kapanina, Russia
Olga Kapanina is a Casting Director at the Bolshoi Theatre in Moscow. She has previously served as Director of Opera at the Mikhailovsky Opera in Saint-Petersburg. Kapanina was awarded a master's degree in piano from the Estonian National Academy of Music in 1976 and got her second master's degree in Performing Arts from the St. Petersburg Conservatory in 1981.
She has served as Associate Professor at the St. Petersburg Conservatory for several years and specialises in working with young singers. Kapanina serves as a jury member for several international vocal competitions.
---
Pål Christian Moe, Norway
Pål Christian Moe has extensive experience in casting and as artistic administrator and adviser. He has worked with numerous opera houses, including the Norwegian National Opera & Ballet, Glyndebourne Festival Opera, Lyric Opera of Chicago, Bayerische Staatsoper, Opéra National de Paris, L'Opéra de Lille and the National Theatre in Prague. He also does vocal casting for the Berlin Philharmonic.
Moe is a former producer and held the position as Head of Vocal Department at Deutsche Grammophon Gesellschaft in Hamburg, where he was responsible for vocal productions.
---
Christoph Seuferle, Germany
Christoph Seuferle is the Director of Opera at Deutsche Oper Berlin. He has previously held leading positions at prestigious opera houses like Opéra National Montpellier, Opéra National de Paris, Grand Théâtre de Genève, Maggio Musicale in Florence, Chorégies d'Orange and Bayerische Staatsoper in Munich.
Seuferle completed his studies in musical theatre at the University of Music in Vienna. He has been the Director of Opera at Deutsche Oper Berlin since the 2007/2008 season and served as Executive Director in the mid-season 2011/2012. In 2001, he was named Chevalier des Arts et des Lettres for his services in France.
---
Randi Stene, Norway
Randi Stene joined the Norwegian National Opera & Ballet as Director of Opera in 2020, after being Casting Director and Director of Opera at Trondheim Symphony Orchestra & Opera. The mezzo-soprano is a graduate of the Norwegian Academy of Music and the Royal Opera Academy in Copenhagen.
Stene made her international breakthrough in Cardiff Singer of the World in 1991 and when she sang the role of Octavian in Der Rosenkavalier at Théâtre du Châtelet in Paris. Since then, she has appeared on many of the world's leading opera stages and has also had a significant career as a concert singer. She was permanently associated with the Royal Opera Academy in Copenhagen as a soloist until August 2019.
---
Diane Zola, USA
Diane Zola joined the Metropolitan Opera in July 2018 as Assistant General Manager, Artistic. Prior to joining the Metropolitan Opera, she was Director of Artistic Administration at the Houston Grand Opera, where she began her tenure as the Director of the HGO Studio, an internationally acclaimed training programme for young opera singers, pianists, and conductors.
Committed to the nurturing of young singers, Zola has given masterclasses and consultations throughout the USA, Europe and in Cape Town, South Africa. She serves on the juryes of various international music competitions.
SCREENING JURY
Karl-Magnus Fredriksson, Sweden
Karl-Magnus Fredriksson, baritone, is a Lieder, Oratorio, Concert and Opera singer since 1991. He has performed with leading orchestras and conductors worldwide and is a frequent guest performer in the Nordic countries. Karl-Magnus Fredriksson has completed numerous performances on TV and Radio and has participated in traditional music programs as well as in productions of contemporary music. In 2004 he was appointed Royal Court Singer. In 2013 he received the Litteris et Artibus medal from His Majesty King Carl XVI Gustaf of Sweden. He is a member of The Royal Swedish Academy of Music and has worked with the Royal Opera in Stockholm since 1998.
---
Mona Julsrud, Norway
Mona Julsrud studied at the Norwegian Academy of Music and at the Opera School at the Royal College of Music in London. For nearly three decades she has been one of the most sought-after concert singers in Norway, with a repertoire that spans from early baroque to contemporary music. She has performed at festivals all over the world and with conductors such as Frans Bruggen, Philip Herreweghe and Fabio Biondi. Julsrud is professor of singing at the Norwegian Academy of Music.
---
Paul Hopper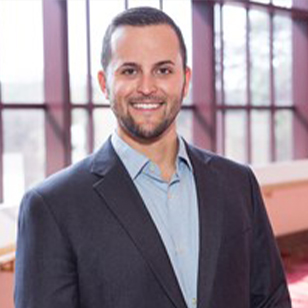 Paul Hopper serves as Associate Artistic Administrator at The Metropolitan Opera where he oversees the casting of supporting roles and covers for roughly twenty-five productions per season. Previously, he was the Assistant Artistic Director at Houston Grand Opera where he assisted in long term artistic planning and casting, managed special artistic initiatives, and guided a variety of audiences in learning more about opera. Paul is a regular judge for numerous international singing competitions.
---
Dominik Licht, Germany
Dominik Licht, born in Munich/Germany, received his B.Mus.in Voice Performance at McGill University, Montreal. After a period of singing in the chorus of the Dresden State Opera (Semperoper) he decided to pursue a career backstage and after different positions at the State Theater Oldenburg, the Theater Bremen and the State Theater Wiesbaden, he joined the Komische Oper Berlin. In Berlin he worked for three years as the Head of Planning and the Head of the Young Artist Program. In 2019 he joined the Bavarian State Opera as their Head of Artistic Operations and Head of Casting. He will perform in the same position at the Salzburg Easter Festival from fall 2021 on.
---
Eytan Pessen, Israel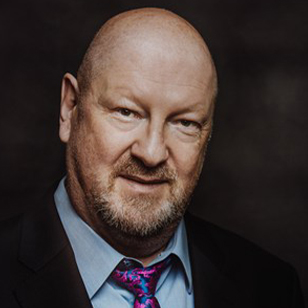 Eytan Pessen is an internationally renowned pianist and vocal coach. He has previously served as Director of Opera at Semperoper Dresten, Casting Director at the Stuttgart Opera, and Artistic Consultant to Ruhr2010, Teatro Massimo in Palermo and Teatro San Carlo Napoli.
Pessen is born in Israel and studied in Tel-Aviv, Philadelphia and New York, where he started as a coach for the Lindemann Young Artist Development Program at the Metropolitan Opera. He has performed as a pianist, and conducted vocal and piano masterclasses in theatres, concert halls and festivals worldwide, including Frankfurt, Paris, San Francisco, Warsaw, Zurich, Concertgebouw, Wigmore Hall, Carnegie Hall, Rheingau Turku, Miskolc and Wildbad Festivals. He serves as a jury member in several international voice competitions.